Oh, and if you thought that depicting Muhammad whom Muslims consider to be a prophet is forbidden by Islam, here are some ACTUAL PORTRAITS OF MUHAMMAD – with his face shown – FROM ISLAMIC SOURCES!!!
Like this:
Go to 'Jesus and Mo' for this hi-res image so you can make yourself a t-shirt: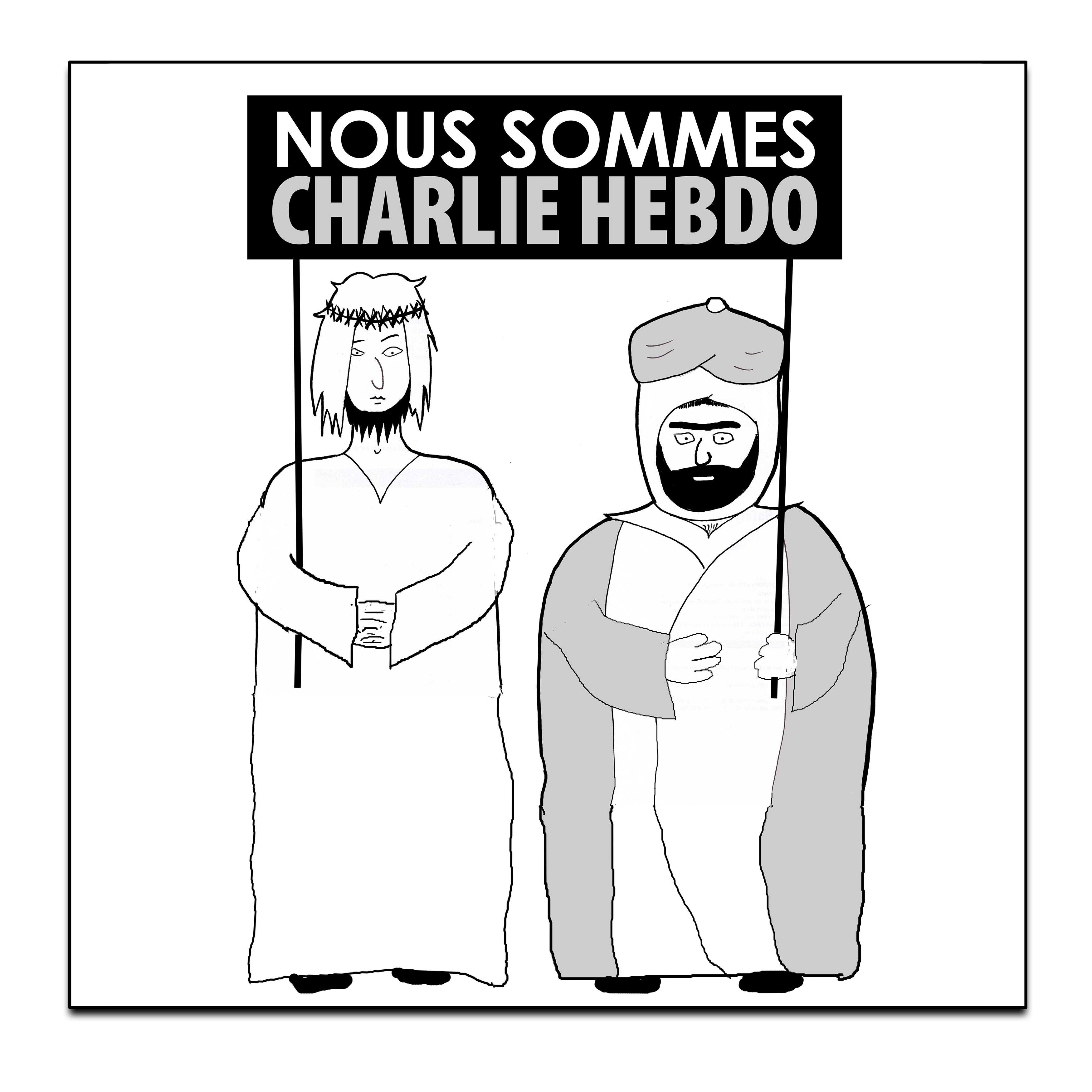 And while I'm at it:  here are some more cartoons!
And yes – I am picking on Islam because it was Islam's idiot followers who committed the latest set of atrocities.
BUT!
and this is a big, huge BUT!
Yes, "morality".
Not actual morality, but perceived morality:  the murdered believed that the person whom s/he murdered had acted immorally and therefore that the killing was justified.
So, yes, I am picking on Islam  – this time!
Note:  post was edited to fix broken links.